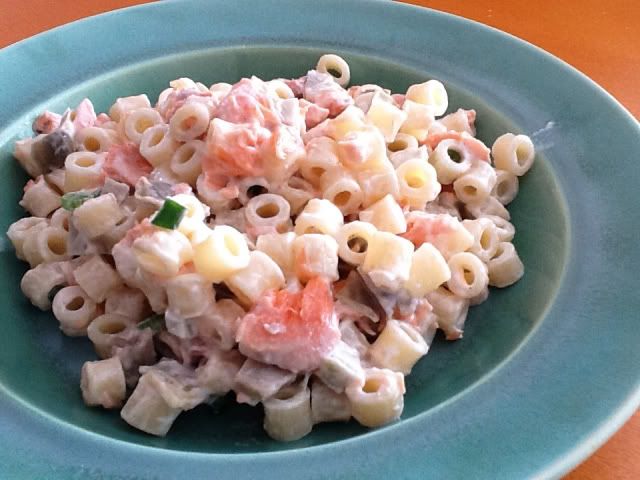 Well, sophisticated little old lady.
Yikes, it is not my style. A salad of leftover salmon and leftover artichoke hearts, some minced scallion, heartily (or heart-stoppingly) bound with mayonnaise, and paved with macaroni. This was not a pasta salad, it was a "pass"-ta salad, as my mother in law used to call it. Eek!
Old-fashioned. Horrors, and not at all retro-cute like casseroles and slow cookers.
It turned out neither of us really wanted this meal. Signals got crossed when we were trying to decide how to use the leftovers. Cranky actually cranked a little, until he shut up and a look of mild bliss (I'll give him mild) came over his face. The longer you ate it, the more satisfying it became.
It was pretty good, but we made too much. We didn't save the extras...