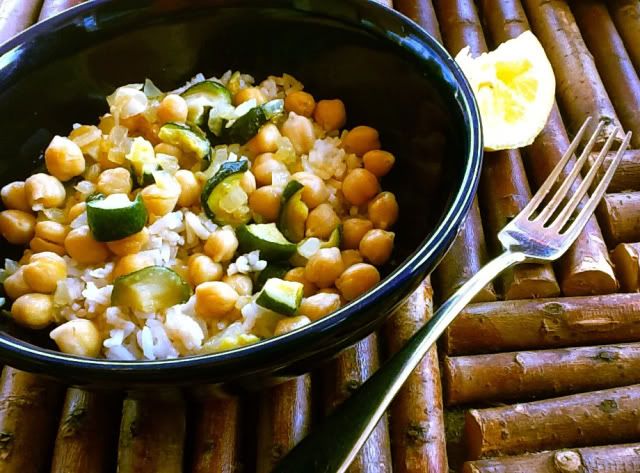 Trust me, there is not any interesting food going on chez nous. We rely on old reliables for sustenance and nutrition, with the occasional chips'n'dip frenzy. There are dark vegetables, beans, rice. It's healthy but ugly.
Thus the tedium with the food blog world. All of a sudden I'm noticing people putting together interesting combinations, dietarily conscientious, in chunks, and usually in a bowl.
We have reinvented bowl food. Yours looks like mine, and I'd like to give your flavors a try. Easy, comforting, yet still homemade. You can even freeze them for later.
Hence, my boredom. Everything you are turning out could have been invented by me, and vice versa. I'm stunned by your use of good ingredients, for the most part. I try my best as well. But, see, there's nothing new here.
We're all just doing the same creative dance in the kitchen, with kale or spinach and garbanzos or lentils and radishes or turnips and hard-cooked eggs or cheese and herbs and a light dressing (we will call this a salad; seems lighter). Ennui in a bowl.
We are in a rut. Creatively. No complaining, though, because the ideas have usually been good. But I don't really need more ideas. I get it: You put some lovely food in a bowl and flavor it.
I can't wait for spring to really begin, so I don't crave comfort food in a bowl.
Let's see, what kind of bowl meals are going to appeal to me in another month? Yeah, 'cause... I'll still be cooking this way, bored, well fed, and keeping it a secret from you.