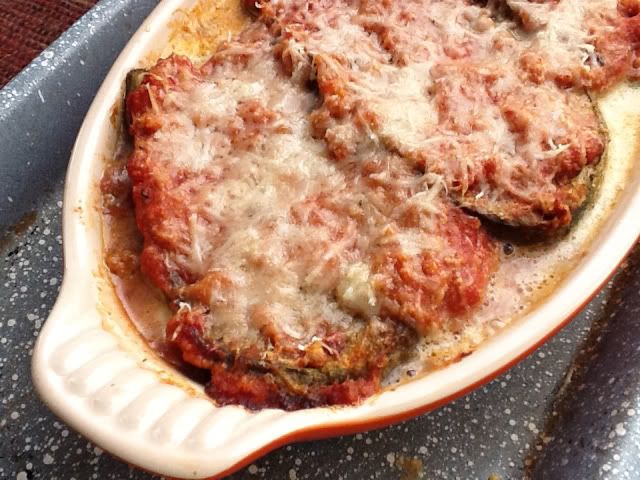 A few weeks ago, I saw some chatter on Twitter about the best recipe for Bolognese sauce.
I know how to make Bolognese sauce. Do you really need a recipe?
Well, the author of the recipe (I'm just gonna conceal her identity slightly) is Marbella Kazan. Everybody loves her, and they were crazy about the sauce. So I had to give it a try.
It's really simple. Very few ingredients. It just takes a little time. The sauce simmers for three hours while you watch Ellen or something. I could imagine Marbella with a wooden spoon in one hand and a tumbler of Martini & Rossi in the other, giving it a good stir before going out on the balcony of her Florida condo for a cigarette or two.
Here's the deal. This very simple recipe needed tweaking. For one thing, the ground beef was too rough, too chunky, and needed to be punished with the immersion blender. For another, we thought the ratio of tomatoes to meat was seriously low, and we added more tomatoes (oh, and the tomatoes are canned, eek). We also subbed out about a third of the beef for some ground pork, yum. Finally, we thought the sauce tasted fine, okay, but nothing special. It went into the fridge overnight.
You know what I'm going to say next. The sauce improved. Everything tastes better the next day!
It's not the bestest thing I've ever eaten, but I'm glad we made it. At least half went into plastic bags, in the freezer. That will be a nice dinner solution down the road.
Here it is with some eggplant slices, fresh mozzarella and grated Parmesan. I liked it.