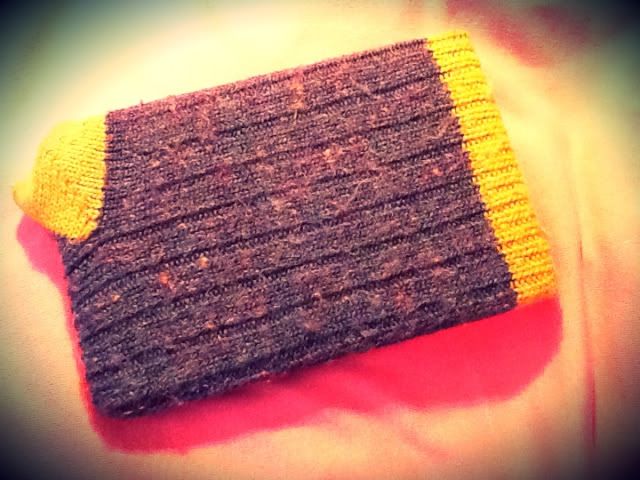 You know what this is? (I know, lots of quizzes about articles of clothing.)
No, it's not a sock! It WAS a sock, but now it's the cover for my Kindle. Good fit, cozy... I'm going to attach a button and loop closure on the other side.
Oh, yes, I did. I did say "my Kindle."
Cranky got one for Christmas, and he reads it so much, I can't get a minute of battery time. So when Amazon knocked $50 off the price, I got one of my own.
Naturally, I predicted that Amazon was selling off stock because they would be coming out with a new model. And naturally, I was right. Their new Kindle, due in time for holiday gifting, will have sound, color, and a touch screen. I mean, it's practically an iPad, at half the price.
I know. Amazon forces its employees to work in an overheated warehouse in Pennsylvania. Maybe they'll get that fixed.