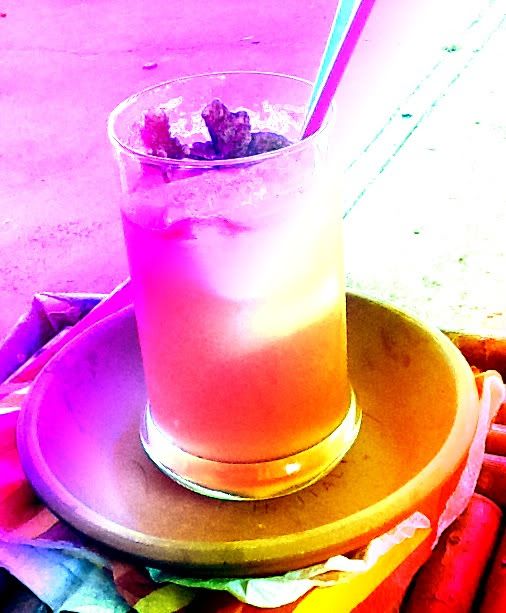 Somebody I follow on Twitter recently confessed that she had never really liked watermelon.
She had lots of sympathizers. I despised the stuff as a kid, and simply avoided it as an adult.
Who wants a submarine-sized "fruit" full of seeds, hopelessly mushy, and watery to boot? Oh, and no flavor.
Well, that was the old days.
I wasn't necessarily jonesing for watermelon to eat, but the blogosphere was riddled with swanky watermelon cocktails. That's what I wanted.
Cranky found a small, round specimen, and it happened to be seedless. OH! And it happened to be very tasty and crisp. We cut little wedges off, and almost couldn't stop eating.
No, this watermelon is to be absorbed by straw, I proclaimed. I don't "eat" watermelon. Koko the signing gorilla famously called watermelon "drink fruit," and I was going to drink it. Because I take orders from signing gorillas.
OK, so Cranky carved chunks and whacked off the rinds, and (girly sigh) squeezed the watermelon with his bare hands! My ape man.
Then we decided to get jiggy wid it. We squeezed juice from both Meyer lemons and Summer Navel oranges, and added that to the watermelon juice.
Would the fantastic flavor be drowned out?
No, it was still very watermelon, with a hint of mild citrus. Really good. So nice! That newfangled watermelon sure tastes great.
I might eat some.