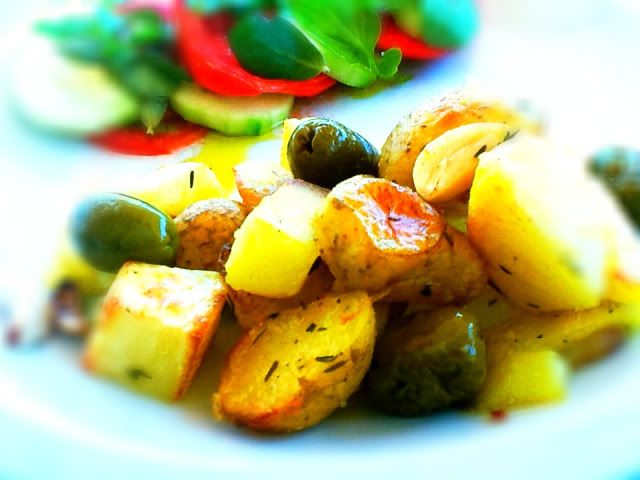 It seems so obvious, but it was something I had never tried.
Roasted potatoes and olives.
If you Google it, it exists. Abounds. Varieties galore, I would imagine, but I didn't explore deeply. Just wanted confirmation.
This made-up version used garlicky (pitted) green olives. There were little garlic cloves bobbing about in the olive brine, and we roasted them too. I would call this important.
What else? Good olive oil and a shower of thyme leaves.
So easy. So good.