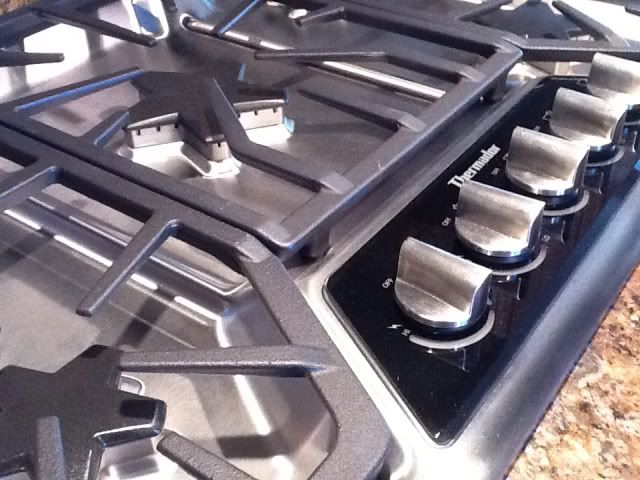 The stovetop fairy paid a visit this morning. Actually, two burly men with charming demeanors and a sackful of power tools. That's my dream of a good fairy.
I can't believe we waited nearly five years to run a gas line into the kitchen. I've been cooking on a wobbly, uneven electric range all this time. It had the decency to have infinite settings on the knobs; no clunky clicks from Medium to Medium Hot, you just swooped in on any temperature.
But that's gone, and good bye. I don't even know how to use the new cooktop yet. Not too complicated, I suspect. Just a flick of the pilot, then dial up the flame of your choice.
Oh, and there's a low-simmer burner, and a high BTU one for setting bacon on fire. Choices! And there's, uh, wait. Count the knobs.
OMG.