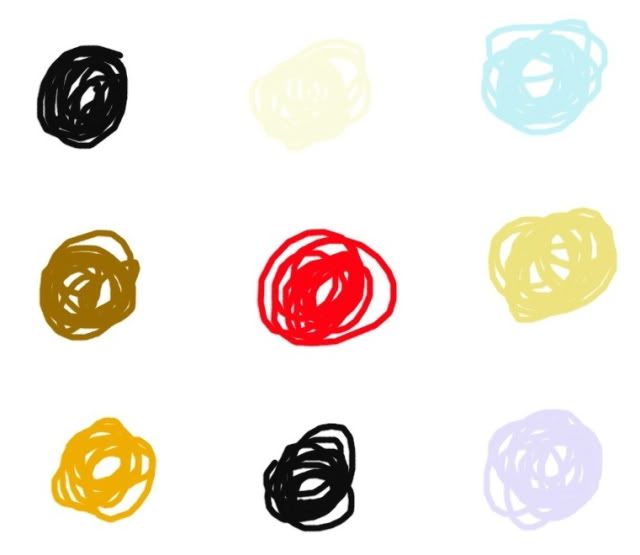 Don't go to the
Gagosian
gallery. Any of them, as a matter of fact. I have done you a favor and recreated a Damien Hirst Spot Painting, right here, for free.
Actually, I like my version better. Fresher, foolish.
How is it that major artists make a name for themselves, and then turn around and do paint by number? There is nothing original about Hirst's canvases (don't get me started on the sliced, pickled cows, for real). I believe he has an atelier of devoted, starving artists painting his polka dots for him.
Well, so. Here. I did this for you. For free.