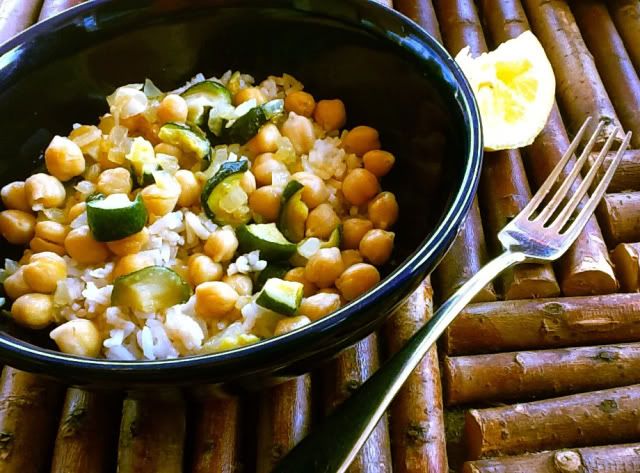 Here's a funny confession.
I'm not going to do a weeklong vegan diet experiment after all.
I knew we could eat deliciously for every meal. Some of our "normal" meals already are vegan, in fact. Like that bowl of beans and rice with zucchini, gently sloshed with a little vegetable broth and brightened with a squeeze of lemon.
I read a whole book on going vegan. It was charming (and rather youth oriented), but by the end it seemed to be veering into a horrible rule-bound cult. All vegans eat the same recipes. And if a recipe includes vegan burger crumbles, you don't gag, you buy the crumbles. Whatever they are.
So, is my disagreement with the diet or its practitioners? No problem. I can ignore the practitioners and dream up lovely meals free of animal products on my own (and I will not buy oatmeal).
Just the other day, Mark Bittman of the NYT was urging his readers to try a scattering of nice dishes he had come up with. He suggested that a vegan diet might be a good weight management strategy. Oh! "Weight management" means you are too heavy. I am not too heavy, far from it.
I started thinking what I would have to do without. Sour cream. Butter. Milk. Eggs. (I know! I already knew that!) I need the fat and protein from those foods. Yes, there are vegan substitutes for them, but they are not local, and they are processed, a big no-no for me. And what are they made from?
This all sounds like an excuse, doesn't it? It is an excuse. Excuse me for not going overboard in my eating just to satisfy a curiosity.
If you ever see me with a bag of vegan burger crumbles, please call somebody.