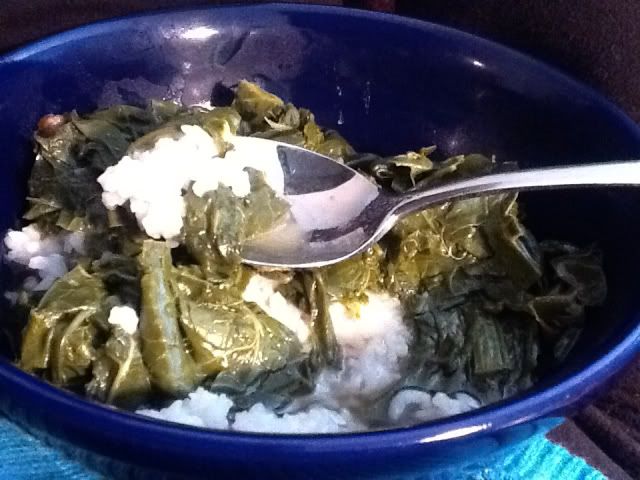 This would be good on Meatless Monday. But Cranky wanted a little meat. So the chopped-off ends of a few fatty rashers of bacon found their way in. (Yum.)
You are looking at the classic pot o' greens. This was a two-hour endeavor -- not counting washing and trimming the greens, which Cranky picked up fresh at the farmers market this morning.
You have to be careful what you talk about while you're still snuggling in bed with the Sunday paper. I mentioned greens, merely because I think our diet could use some healthin' up. Cranky was all, like, "Bang! Wow! Done." Still, largely, nothing wrong with that.
I'm traditionally the greens cook around here, but we collaborated today, and I know that Cranky picked up some really good lessons.
He also cooked a pot of rice and a pot of red beans; combine however you see fit.
That dude is my salvation.