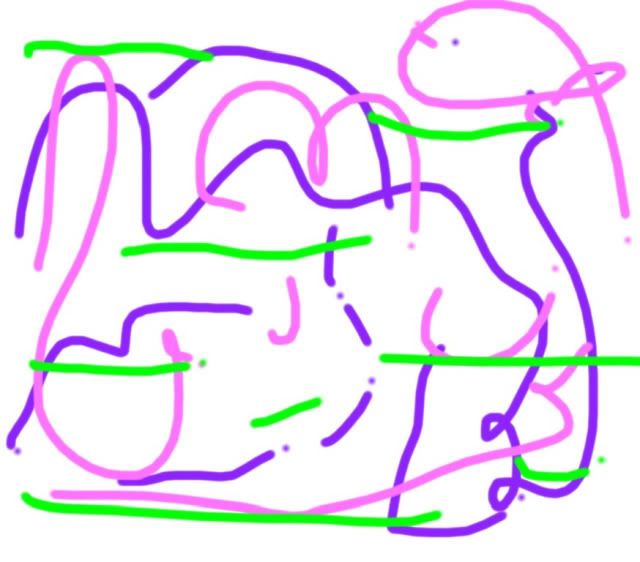 Nobody blogs on Fridays, so I thought I'd just share this picture of a painting we found in the attic.
First of all, this house is pretty old, born in 1963. So the painting could be, oh, mid-century-ish. That's hot, right?
And the image is clearly nonrepresentational, unless you count that fish-like figure in the corner. In which case, it's abstract. (Your art lesson for today.)
We think we've got something valuable here.
We think it's a Maticasso.