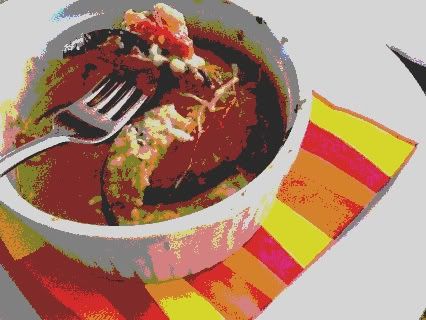 The first eggplant of the summer. Sadly, not grown by me. I didn't harvest a single aubergine last year, from two feeble plants. So we decided not to put in vegetables at all this summer; the seedlings we got at the nursery are dying, stunted, still in their little plastic pots. Time for the compost heap.
Who cares? We are carefree!
We wanted eggplant because we love it this time of year, and because of all the fresh mozzarella we keep buying.
Cranky suggested eggplant parmiggiana, and he wouldn't let me cook. Wouldn't let me help. Wouldn't let me in the kitchen. Damn, I have created a monster. My sole contribution was to suggest he take a look at the A16 cookbook, where he got some very basic and good ideas.
Somehow, Cranky came up with the notion of piling his little stacks into individual ramekins for baking and serving. I love little dishes!
The bonus was that, because Cranky topped his stacks with a slice of fresh tomato, the juice that ran off was collected and mingled with cheese juice and eggplant juice.
A perfect last slurp.
Why would you want your eggplant any other way?